US Soldiers Finally Given Right To Sue Dangerous and Incompetent Military Doctors
AS OF JANUARY 1, 2020, MILITARY SERVICE MEMBERS CAN BRING MEDICAL MALPRACTICE CLAIMS AGAINST NEGLIGENT MILITARY DOCTORS©
By Attorney Kevin R. Madison, J.D., E.M.T.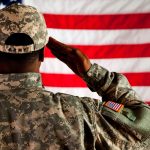 On December 19, 2019, President Trump signed the National Defense Authorization Act. This landmark legislation overrules the US Supreme Court decision in Feres vs. United States that had barred, for 70 years, active duty military service members from suing military doctors for medical malpractice.
Prior to Congress passing the National Defense Authorization Act 2020, active duty military personnel were not allowed to sue the Federal Government or Military Doctors if they were injured, disabled or died as a result of medical malpractice while serving their country, on active duty.
In 1950, the U.S. Supreme Court issued a "land-mine" opinion in Feres v. United States, when it held armed service members had no legal right to make legal medical malpractice claims under the Federal Tort Claims Act for physical injuries. The Court stated "the relationship between the Government and members of its armed forces is 'distinctively federal in character,'" and that the federal government did not "create a new cause of action dependent on local law for service-connected injuries or death due to negligence."
This case, known commonly as the "Feres Doctrine" has precluded and barred active duty military service members and their family members from being able to sue military doctors for medical malpractice and even gross medical malpractice, even in cases where an inept military doctor removed the wrong organ, caused injury, permanent disability, or even the death of a soldier patient. This right to sue grossly incompetent doctors who maim or kill their patients is a right that all US citizens have but was denied to active duty military service members.
The protections afforded (by the Feres Doctrine) to incompetent and dangerous doctors who practiced in military hospitals used to attract these substandard physicians who had been repeatedly sued, reprimanded by state medical licensing boards, and barred from private hospitals. These incompetent doctors, who had been run out of the private sector, had a"green light" to practice in military hospitals without fear of any legal consequences.  Soldiers who were injured, maimed, or killed as a result of medical malpractice, by military doctors, could not sue them. The military hospitals became "safe havens" for incompetent physicians and surgeons.*
The National Defense Authorization Act 2020 became effective on January 1, 2020. Now military service members are allowed to bring medical malpractice claims against Department of Defense doctors and other health care providers, thus, finally affording them the same rights the public at large has enjoyed for years.  The new law, however, does not allow service members to sue military hospitals (run by federal government), but at least they can assert claims against dangerous and incompetent Department of Defense doctors.
NOTE:
*I am an EMT and have served without pay as a volunteer firefighter and EMT for over 12 years. My wife is a RN and served in the US Army for 6 years. My father, Dr. Leonard Madison, MD. Served in the Army-Air Force during WWII. After the war, he served for 50 years as a physician and professor of medicine at UT Southwestern Medical School and the Dallas VA Hospital. I would also add that this article's reference to inept doctors and health care providers is by no means a reflection on the majority of fine doctors and nurses serving in military medical facilities throughout the world. We should honor and cherish them. Incompetent military doctors, who endanger our active duty members of our military, should be drummed out.
If you or a loved one in the military feel you may have a medical malpractice claim, please contact my law firm for a free consultation. We respond to all emails and calls 7 days a week. All cases are handled on a percentage fee basis contingent upon obtaining a recovery for our clients. If we do not obtain a settlement for our clients, they don't pay us a penny. No hourly fees, no cash retainer. Free consultation via telephone and email. We handle cases throughout Texas and can refer and/or work jointly on cases throughout the US. Tel: (512) 708-1650 or email: kevin@kevinmadison.com.