UNIQUE TRAINING & EXPERIENCE OF ATTORNEY KEVIN MADISON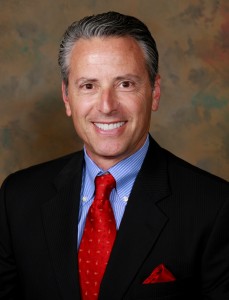 PHYSICAL ASSAULTS BY PROFESSIONAL ATHLETES AND 
SEXUAL MOLESTATION
COLLEGE ATHLETES – view page
SEXUAL ABUSE BY THERAPIST
SEXUAL ABUSE BY DOCTOR
SEXUAL ABUSE BY CLERGY
SEXUAL ABUSE BY LAWYER
Unlike many other attorneys, Attorney Kevin Madison has a unique background that includes education, training, and experience as a State Certified Police Officer, Police Chief, and Assistant District Attorney. Mr. Madison has actual criminal justice system experience, as a Police Officer, Judge, and Prosecutor. He has hands-on criminal justice experience investigating, arresting, and prosecuting sexual predators and assailants.
Mr. Madison's past employment and experience includes having served as a Police Officer, Deputy Sheriff, Deputy Constable, Chief of Police, Judge, and as an Assistant District Attorney. He has firsthand knowledge of street crimes and criminals and the mental and physical injuries that criminal predators inflict on their victims. The years of police training and experience help Mr. Madison prosecute civil claims against sexual predators for sexual harassment, sexual assault, and sexual exploitation. Mr. Madison has over 32 years of experience litigating civil cases in courtrooms in Texas and over 27 years experience as a judge/ state magistrate.
PROTECTING YOUR IDENTITY
Approximately 90% of our cases get settled before ever having to file a lawsuit. However, if we have to file a lawsuit to pursue your predator we can file it using an alias for your real name. This is called a pseudonym, such as "Jane Doe."  In most cases the judges will allow this to help protect your identity from the public.
VICTIMS OF SEXUAL HARASSMENT AND SEXUAL EXPLOITATION SHOULD CONSIDER PURSUING A CIVIL CLAIM AGAINST SEXUAL PREDATORS
There are many reasons why crime victims in Texas should speak with a knowledgeable attorney about pursuing civil claims against a sexual predator or assailant. Here are some of the reasons that we feel are important for crime victims to consider pursuing civil lawsuits against these predators:

Unlike criminal cases that require the highest level of proof of "beyond a reasonable doubt," civil cases require a lower standard of proof "by a preponderance of the credible evidence."  The scales of justice are balanced equally in the civil justice system before the trial starts. The Plaintiff (victim) need only present enough credible evidence to "tip the scales" from a balance of 50% to just 51% or more. Unlike criminal cases where the evidence has to be overwhelming, in civil cases there just has to be enough credible evidence to just "tip the scales" to sustain proof by a "preponderance of the evidence."
In most situations the filing and prosecution of a civil claim creates a permanent record of the predator at the courthouse. Unlike criminal cases that are commonly expunged, obliterated, or sealed from the public, most civil lawsuits files remain intact, unsealed,  and a public record, thus documenting a predator's identity and his actions, which may protect other members of the community.
Many criminal cases cannot be pursued, such as date rape cases, because of the high degree of proof required. A civil claim, with lower standards of proof, may be the only hope for a crime victim to seek justice against their assailant when evidence is difficult to obtain.
Crime victims who file civil lawsuits against their assailants do not need to depend on a state prosecutor or local law enforcement to decide whether they are going to pursue a case. You and your lawyer will make the decision whether to file a civil case, who will be named as defendants, and what causes of action will be pursued.
Civil law allows crime victims and victims of sexual harassment and sexual exploitation to sue defendants for monetary (money) damages for medical treatment costs, mental health counseling treatment costs, lost wages if you are unable to work because of your mental or physical injuries, and mental anguish suffered. In cases where the jury finds that the defendant acted with malice, the jury can make an exemplary damage award of money damages to the victim, to punish the defendant. This exemplary damages award is also referred to as "punitive damages."
SEXUAL HARASSMENT BY YOUR EMPLOYER
Compensation for Sexual Harassment Victims
Federal and State Laws protect employees from sexual harassment at the workplace under Title VII of the Civil Rights Act of 1964. At the Law Offices of Kevin R. Madison, P.C. we look at each sexual harassment case individually and carefully examine the facts of each case rather than automatically filing every sexual harassment case as a federal Equal Employment Opportunity Commission (EEOC) law violation. In 1995, when working on a case for a young woman being sexually harassed by her employer, Attorney Kevin Madison realized that Texas State Law already had several legal causes of action that could be used against employers who sexually harass or abuse their employees.
In this case a young woman was being sexually harassed by her employer, who was a local podiatrist. When Mr. Madison interviewed the client she advised him that besides continuous lewd comments about her breasts and buttocks that her employer touched her buttocks several times at work.  Mr. Madison's past experience as a police officer and prosecutor gave him a broad understanding of Texas Penal Code laws that sexual assault and sexual harassment victims can use to sue assailants in civil courts. One of these was Assault By Contact also known by attorneys and police officers as simple assault. The only requirements for proving an assault by contact is an unwelcome offensive or provocative touching by an assailant.
Sexual harassment in the workplace can occur in many different types of situations, including but not limited to these situations that we represent employees on:
Continuous lewd sexual comments about an employee by the employer
Unwelcome touching of an employee by an employer
Lewd emails, texts, or telephone calls by an employer to an employee
Verbal or written offers by an employer to pay an employee money or to promote the employee, in exchange for having sexual relations with the employer
There are many different types and forms of sexual harassment that can occur in the workplace. Many of these claims can be pursued under Texas state law for assault if there is any unconsented touching or groping and many times we also pursue claims of intentional infliction of emotional distress when the offensive conduct is outrageous and causes extreme mental anguish.  Although some attorneys accept cases against co-employees and lower level supervisors, Mr. Madison only accepts cases that involve the actual owner of the business or high-level supervisors of the company.
Mr. Madison normally does not pursue these sexual harassment cases under the federal Equal Employment Opportunity Commission (EEOC) laws. Instead, Mr. Madison pursues sexual harassment under Texas state law that allows victims of "assault by contact" and "intentional infliction of emotional distress" to pursue legal claims against sexual predators. You should not delay in seeking the advice of an attorney who understands sexual harassment claims so that you will have professional assistance in understanding whether you have a viable claim for damages in a civil court of law.
At the Law Offices of Kevin R. Madison, P.C. we vigorously pursue cases against employers who are the business owners or high-level supervisors for sexually harassing their employees. Mr. Madison has successfully pursued cases against doctors, lawyers, and business owners for sexually harassing their employees by making repeated lewd comments to them or by groping, molesting, or sexually assaulting them. In Texas it is illegal for an employer to even touch an employee in a manner that would be considered offensive or provocative by a reasonable person (Texas Penal Code, Section 22.01- simple assault by contact). Even threatening to assault another person (such as an employer threatening to assault an employee) is illegal in Texas.
Mr. Madison has successfully obtained monetary (money) settlements against doctors, lawyers, and business owners who have molested and assaulted their employees by kissing their employees, by touching their employees' buttocks or breasts, and by making repeated and unwelcomed lewd statements of a sexual nature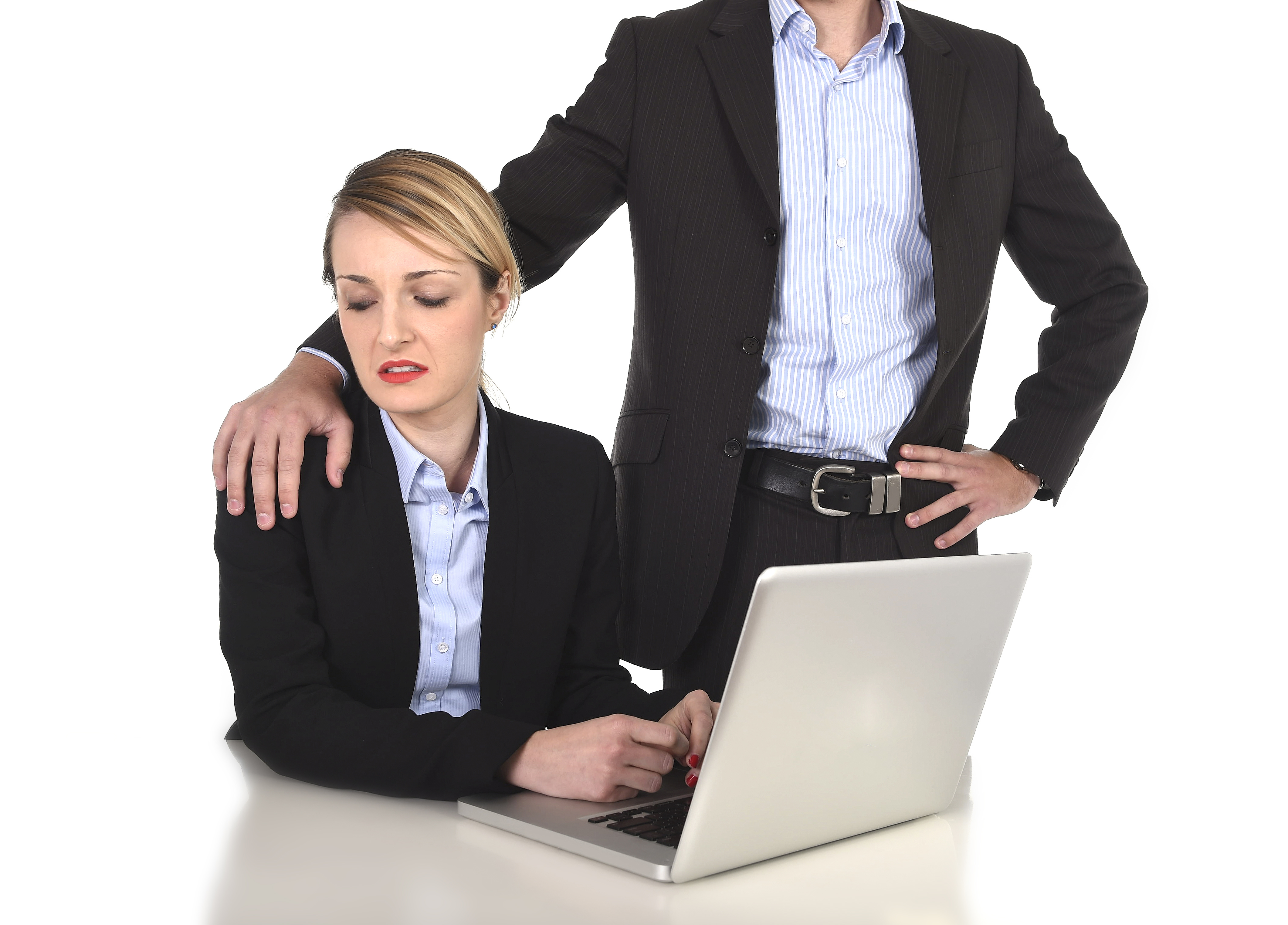 SEXUAL EXPLOITATION BY PROFESSIONALS
Compensation for Sexual Exploitation Victims
There are cases in which a person may be a victim of a Sexual Exploitation even though they may have actually consented to having sexual relations with the offender. These cases usually hinge on relationships involving trust and positions of power, including these relationships:
Doctor – Patient
Psychiatrist -Patient
Therapist – Patient
Social Worker - Patient
Psychologist - Patient
Family Counselor - Patient
Clergy – Penitent
Priest – member of church congregation
Preacher - member of church congregation
Minister - member of church congregation
Rabbi – Member of Synagogue
Lawyer - Client
In these situations it is not uncommon for an unscrupulous predator to exert their power and control over their patient (or their client) to coerce the other person to "consent" to a sexual relationship. Although the victim may have "consented" it is a consent that the law may not recognize as being legitimate and this may give rise to a civil claim for Sexual Exploitation.
Situations that we commonly see are doctors, therapists, and psychiatrists coercing their patients to have sex with them under the guise that it is part of therapy or will assist them in treating the patient's mental condition.
Other situations that arise, involving sexual abuse and exploitation, may be situations in which a lawyer agrees to waive or reduce his legal fees in return for their clients having sexual relations with them.
At the Law Offices of Kevin R. Madison, P.C. we may be able to assist victims of sexual exploitation in asserting a civil claim for damages against:
Doctors sexually exploiting or abusing their patients
Mental Health Therapists or Family Counselors sexually exploiting or abusing their patients
Psychologists, Social Workers, or Psychiatrists sexually exploiting or abusing their patients
Clergy, Ministers, Preachers or Rabbis exploiting or abusing members of the congregation
Dentists sexually exploiting, molesting, or abusing their patients
Lawyers sexually exploiting or abusing their clients
Physical Therapists molesting their patients
Massage Therapists molesting their clients
Becoming a victim of sexual exploitation can result in a lifetime of pain and mental anguish. Though you may survive this abuse of trust and sexual exploitation, you will never forget the pain of being exploited and abused by your therapist, doctor, or counselor. You will always have to deal with the emotional trauma of being victimized by a person that we are supposed to be able to trust. Whether you were exploited by an acquaintance, a trusted professional, or a stranger, you have the right to pursue a civil action against your abuser.
At the Law Offices of Kevin R. Madison, P.C. we are dedicated to helping the survivors of sexual exploitation and sexual harassment assert their legal and moral right to hold their abuser legally responsible for their improper and illegal actions. As a victim of sexual exploitation, you have a legal right to pursue a civil claim for money damages, regardless of whether any criminal charges were ever pursued against the assailant.
Mr. Madison has successfully sued and obtained money recoveries against doctors, therapists, ministers, and lawyers throughout Texas who sexually molested and exploited their patients or clients. One of these cases involved a board-certified Gastroenterologist in the Dallas area, who was sexually molesting his female patients while they were under anesthesia. Mr. Madison exposed this physician as a sexual predator. After this case came to light this doctor was convicted of Sexual Indecency and was sentenced to jail and lost his medical license. This former doctor is now a registered sex offender.
For more information about our services, or to speak with an experienced Dallas sexual harassment attorney with over 30 years of courtroom litigation experience who also has 4 years of experience as a police officer and criminal investigator, please contact the Law Offices of Kevin R. Madison, P.C. at (512) 708-1650 for your FREE CONFIDENTIAL consultation. We have a female Registered Nurse on staff to assist in these cases.
From our Austin office in Central Texas, we represent clients throughout Texas, including but not limited to: Austin, Dallas, Frisco, Plano, Addison, Carrolton, Farmers Branch, Highland Park, Waxahachie, Waco, Killeen, Hillsboro, Temple, San Antonio, Georgetown, Cedar Park, Round Rock, Pflugerville, San Marcos, New Braunfels, Bastrop, Smithville, Kyle, Buda, Lago Vista, Lakeway, Horseshoe Bay, Marble Falls, Westlake Hills, Dripping Springs, Wimberley, Elgin, College Station, Bryan, Tyler, Houston, Katy, Pearland, Victoria, Palacios, Kerrville, Fredericksburg, Boerne, Hunt, Medina, Bandera, Johnson City, Corpus Christi, South Padre Island, El Paso, McAllen, Brownsville, Harlingen, Laredo, Lubbock, Midland, Odessa, Amarillo, Abilene.
LOCATION
Law Offices of Kevin R. Madison, P.C.
P.O. BOX 4930
LAGO VISTA, TEXAS 78645-0009
PRINCIPAL OFFICE IN LAGO VISTA, TRAVIS COUNTY, TEXAS
BY APPOINTMENT ONLY-APPOINTMENTS AVAILABLE MONDAY-SATURDAY IN AUSTIN AND OTHER CITIES THROUGHOUT THE STATE
Mail
kevin@kevinmadison.com