Law Offices of Kevin R. Madison, P.C.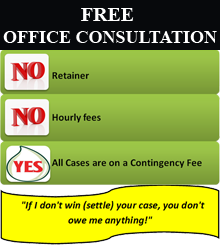 The Executive Suites at Flintrock, Suite 257
2802 Flintrock Trace
Austin, TX 78738
Telephone: (512) 708-1650
Fax: (512) 402-5505
Email: kevin@kevinmadison.com
---
Send us a message
Testimonials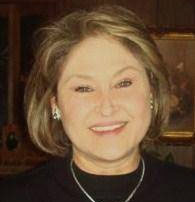 "I know Kevin Madison. He is a very compassionate advocate for his clients. Those in Texas that have experienced harm by a professional who has violated professional boundaries and ethics would be in great hands with this very trusted attorney. You should not hesitate to call him and discuss what has happened to you."
-
Cindy Boling
President/CEO of Advocate Web
Advocate Web is a 501(c)(3) nonprofit organization that provides information and resources for victims of sexual exploitation by professionals such as: therapists, doctors, clergy, and attorneys. The Advocate Web website has had over 5 million visitors since 1998.
http://www.advocateweb.org
"This man is sincere, and a great lawyer....if you ever need help from sex abuse, harassment, people in authority exploiting you, call him. He can and will help!" I was a victim of exploitation and didn't know where to turn ...when I found this loving, caring, thoughtful, professional who takes to his own heart and puts it into his profession, I knew I had finally found someone who believed me but also someone who helped me to believe in myself again."
-
Terri
"
KEVIN MADISON IS THE TOUGH SMART LAWYER FOR DOMESTIC VIOLENCE!!
He saved my life. He even helped me with my PTSD. He really cared about me. He helped me understand that woman can be protected by him and the law. His response time and bed side manners were the key to my recovery. I now help other women because of Kevin Madison."
-
Lina
I ventured outside of Carrollton, Texas to find legal representation due to many local conflicts of interest. I found Mr. Madison on the Internet and after he traveled, with his wife, to meet with me, it was apparent that he was professional, capable, and sincere. My situation was tricky- the boundaries of liability were grey, and I had been told by local lawyers that it was unlikely any positive outcome would arise. WRONG. Mr. Madison aggressively pursued and successfully achieved that "impossible" task and victory! Mr. Madison contacted me and updated me regularly on my case progress. I am grateful that I was spared any discomfort or humiliation regarding an event that I had no control over. I walked away with a satisfying cash settlement and my head held high. I finally feel that I can put this all behind me. Thank you Mr. Madison for all that you do!
-Terra Ray
Mr. Madison returned my phone call promptly, listened attentively to my story, and immediately made me feel 100% confident that he would quickly and competently seek justice for me. I was involved in a situation where an employer had physically groped me within the first week of working at my new job. Mr. Madison exceeded my expectations by settling my case within 12 hours of signing the contract with him and he got me $10,000 more than I expected! Amazing! I recommend him highly.
-Jennifer Stark
Please click image to view PDF.
-Name withheld at client's request